The Life and Times of Lance Armstrong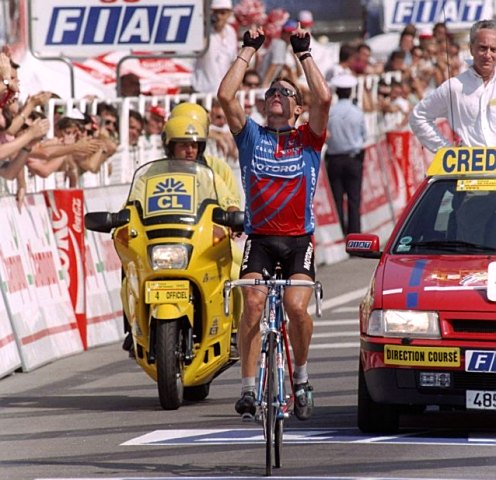 Even though Lance Armstrong is the youngest WOW global hero, he certainly has had a lifetime of greatness!
1971: Lance was born in Plano, Texas. Lance's mother, Linda, was a single mother but they loved each other very much and had fun.
1985: Lance won the Iron Kids Triathlon--he beat a bunch of big kids!
1991: Lance became the U.S. Amateur Champion.
1992: Lance finished 14th in the Barcelona Olympics.
1993: Lance became the World Cycling Champion. He also won one stage of the Tour de France in honor of his friend who died in a bike crash.
1996: Lance finished 12th in the Atlanta Olympics.
Lance was told he had cancer in his brain, lungs, and abdomen.
1997: Lance started the Lance Armstrong Foundation to help people with cancer.
1998: Lance married his friend Kristin and joined a new cycling team after his old team didn't let him ride anymore.
1999: Lance won the Tour de France
Lance's son Luke was born
2000: Lance won the Tour de France again and participated in the Sydney Olympics.
2001: Lance won the Tour de France for the third time!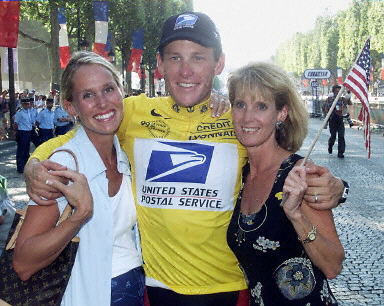 Lance celebrates with his wife Kristin and his mom