Meet the team!
Sandburg authors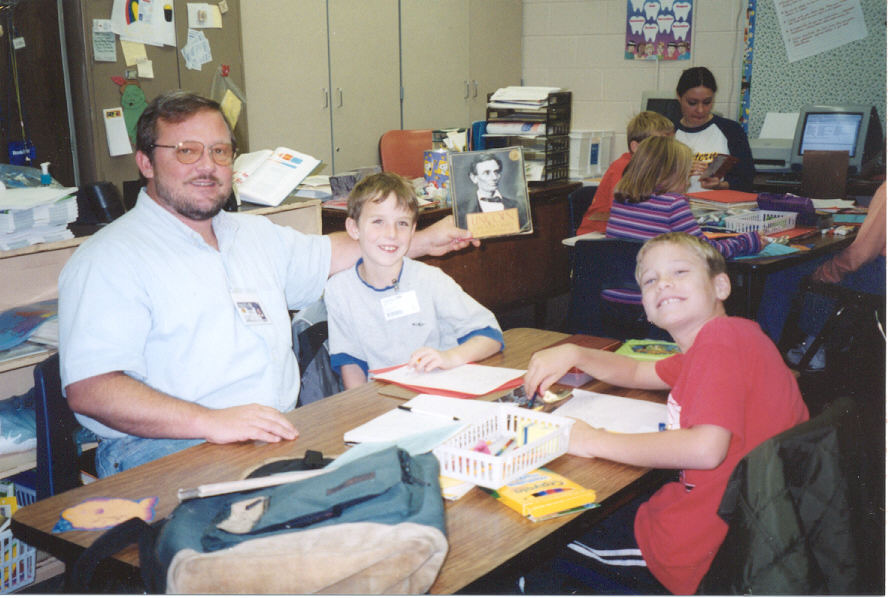 This is a picture of our team taking a quick
break from learning about President Lincoln!
The young men in the picture are third graders
at Carl Sandburg Elementary, and I am the team's
facilitator. I attend Eastern Illinois University.
We all enjoyed learning about Mr. Lincoln, and we
worked hard to discover new facts about his life.
We all think Abraham Lincoln is one of the greatest
Presidents ever because he cared for all people.