Mini-Field Trips

On our field trip, we met Mrs. Karen Spencer, an artist of today. She told us about how she chooses the colors she uses in her art. Color selection is very important because it may be the first quality a customer notices about a piece of art. Mrs. Spencer said to choose the colors she uses in her creations, she uses the colors her heart tells her to.
I liked it when she showed us some of her art!
- Briar
I liked the mini-field trip because Mrs. Spencer told us about art and how to follow our hearts.
-Hannah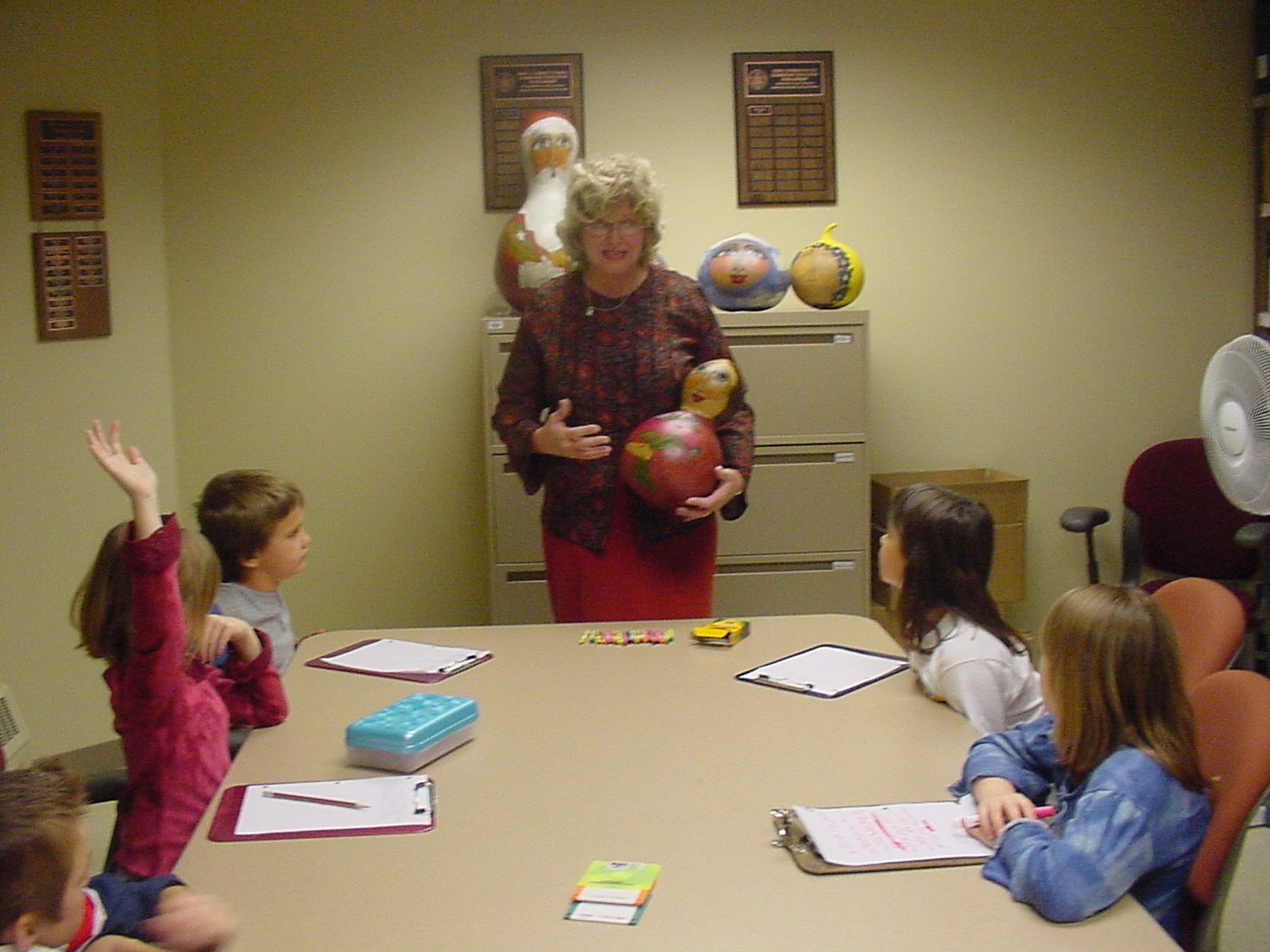 ~In this picture, Mrs. Spencer is showing some of her art to the Binney and Smith and Norman Rockwell groups.